SERVICE WITH INTEGRITY AND PROFESSIONALISM

SERVICE WITH INTEGRITY AND PROFESSIONALISM

SERVICE WITH INTEGRITY AND PROFESSIONALISM

SERVICE WITH INTEGRITY AND PROFESSIONALISM

SERVICE WITH INTEGRITY AND PROFESSIONALISM

Get In Touch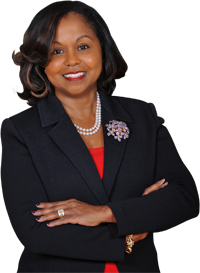 Pattman Realty & Associates, LLC
Patsy A. Pattman
Managing Broker
Pattman Realty & Associates, LLC
Thank you for visiting Realty & Associates' Website This site was designed with you in mind to be an educational and informative resource regardless of your real estate need. Pattman Realty & Associates, LLC was established in 2006 and continues to provide professional real estate services which includes consulting and contract negotiations to clients throughout the Metro Atlanta Area. Although by choosing the appropriate menu and clicking the links will provide you a wealth of information, we are always available to offer personal, one-one assistance via email or a phone call.
Pattman Realty & Associates has built a reputation for exceeding our client expectations, and we are committed to providing "Service with Integrity and Professionalism". You will have the added benefit of working with experienced agents who understand your needs when:
Buying Including First Time Home Buying
Selling including Distressed Sales
Downsizing
Relocating
Investing
Marriage/Divorce Transition Sales
We will assist you every step of the way to ensure a smooth real estate transaction. Thank you for visiting our site. Please bookmark it, and visit it often. We look forward to hearing from you soon.
Testimonials
I would absolutely recommend Pattman Realty & Associates to anyone looking to buy or sell their property. My husband and I used their services to bot... - Tamara N. Ridgeway

When I began searching for my new home in early 2016, I contacted Pattman Realty to help me in my search. After meeting to discuss what type of home ... - Lessie Lyttle